A print based project combining two Government of Canada documents that were in different languages into a single updated and properly formatted brochure. The challenge of this project was to create a cohesive and professional multi-page booklet with both English and French information.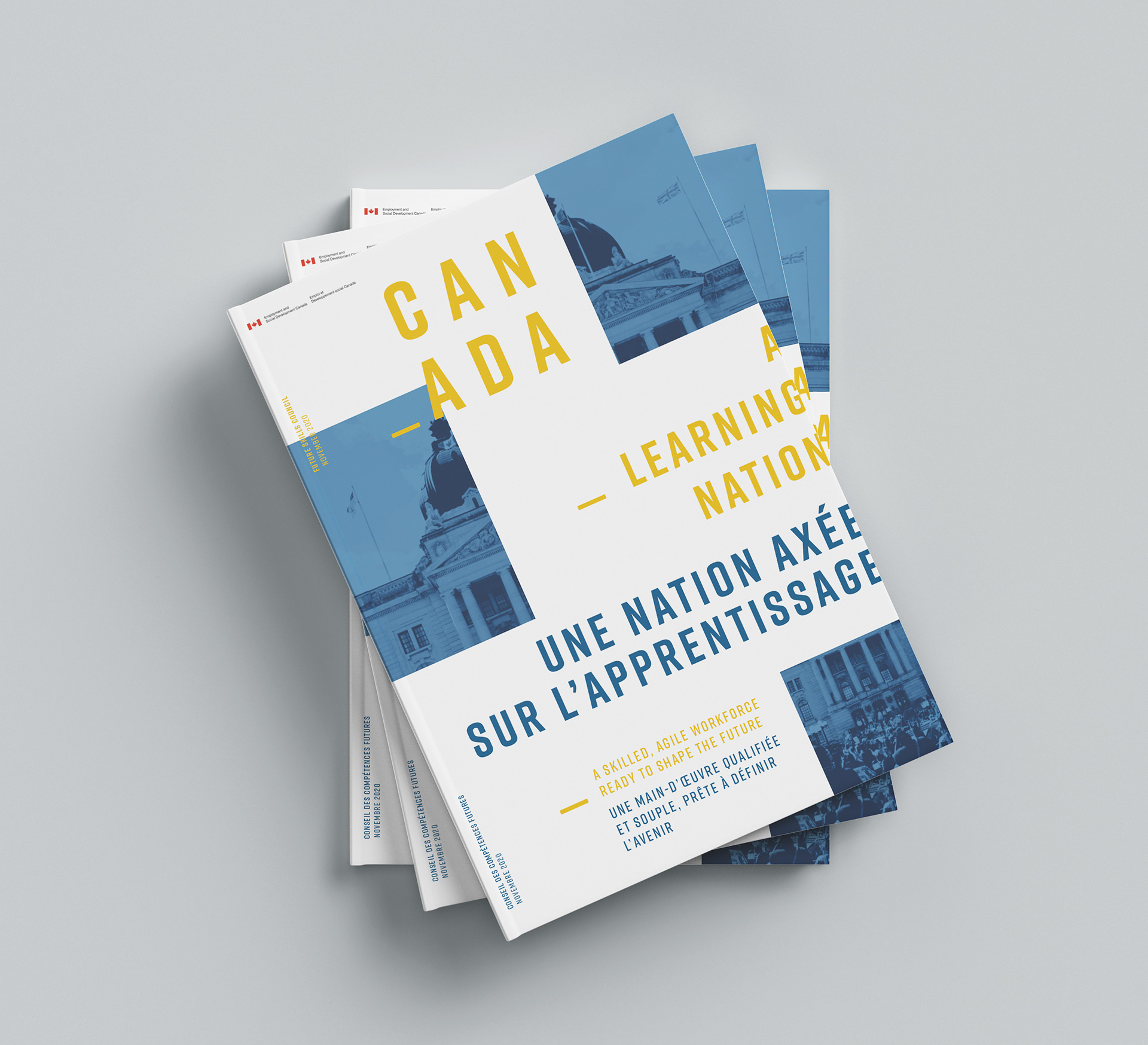 The layout design was meant to be modern and a bit experimental with pops of colour while still retaining a sophisticated and professional look and feel.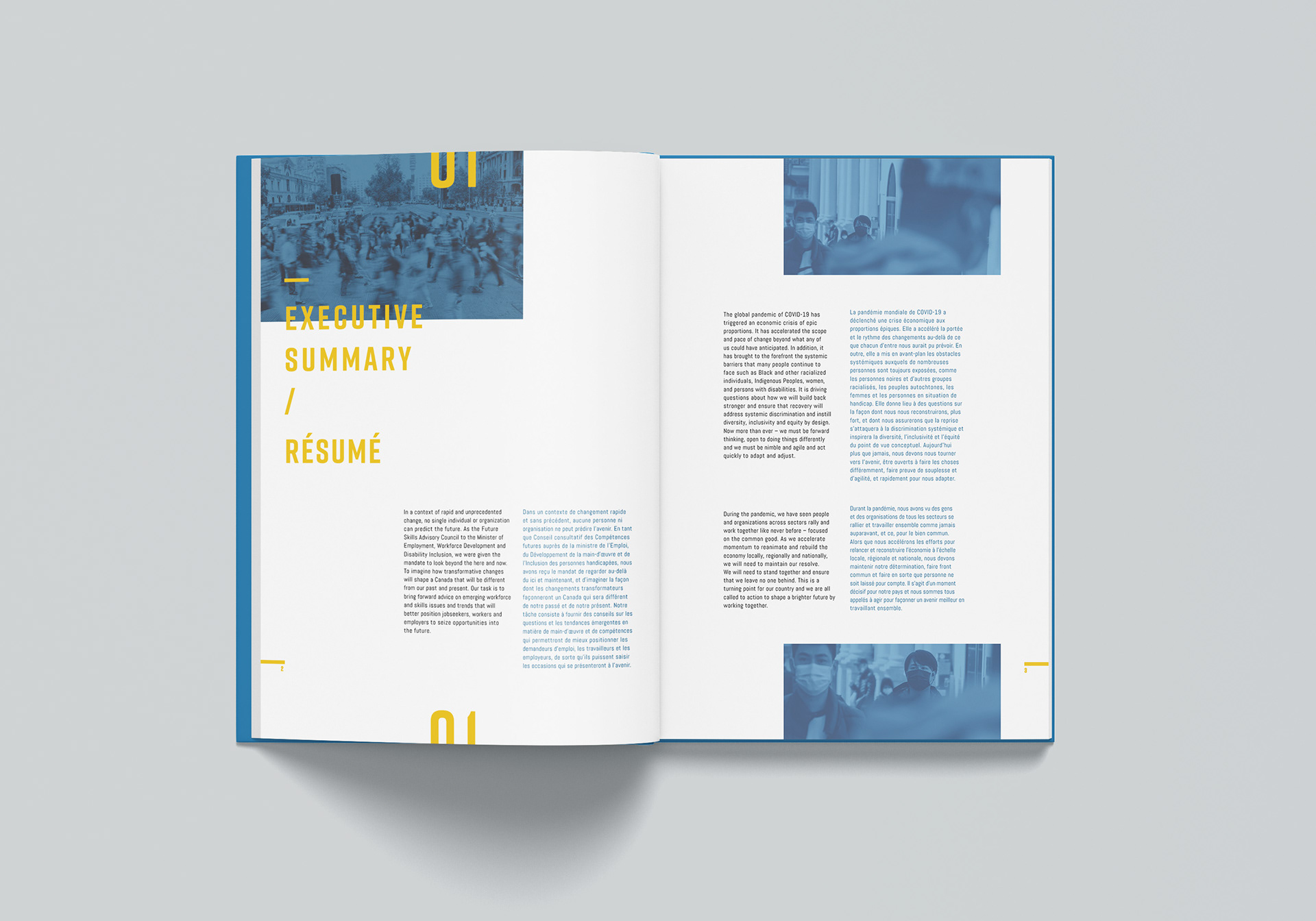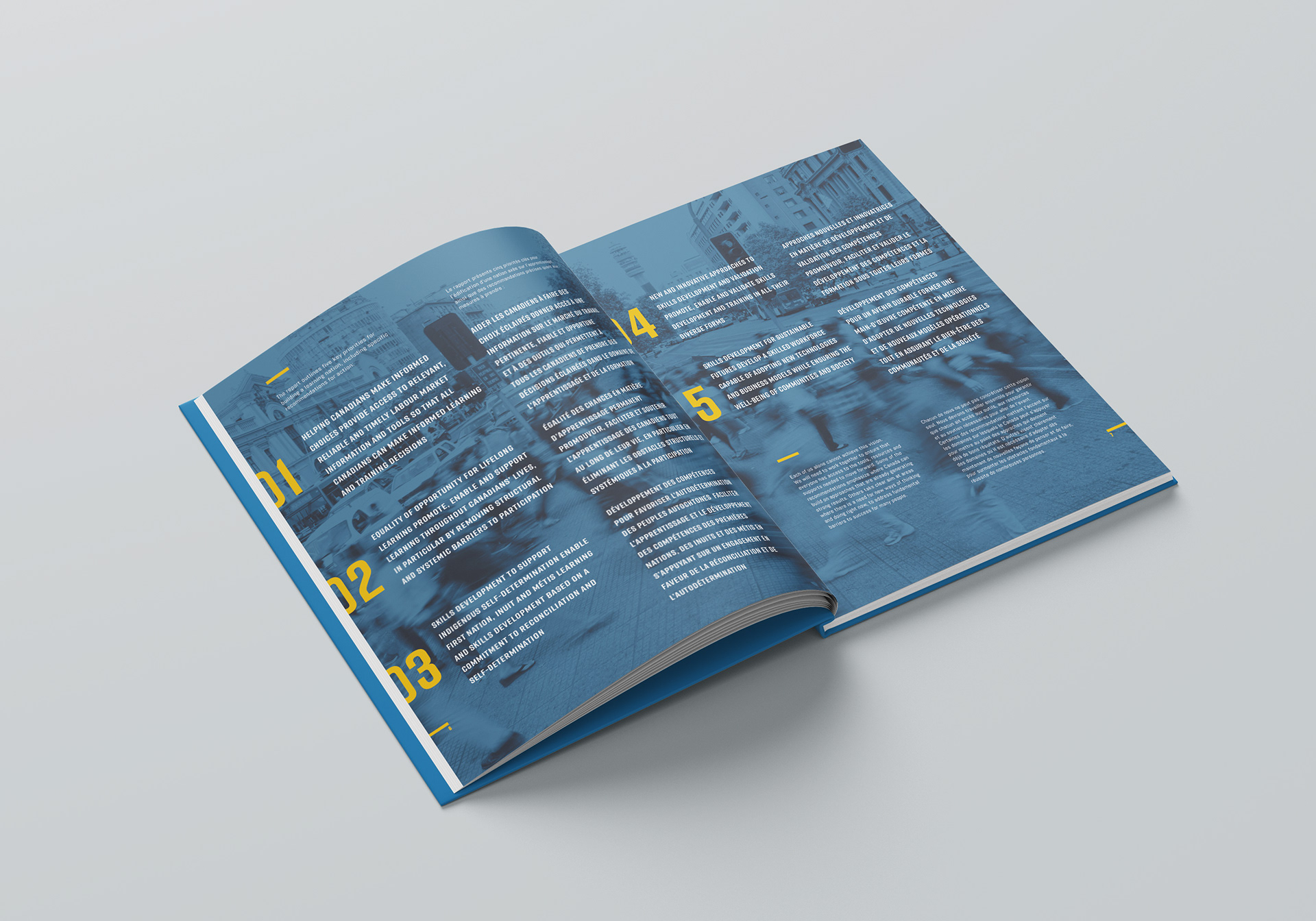 Duotone images with shades of blue were chosen to create a visually dynamic layout along with the bold headlines and blocks of text. Abundance of white space was important to the break up the elements of the page while having a good sense of pacing and hierarchy.